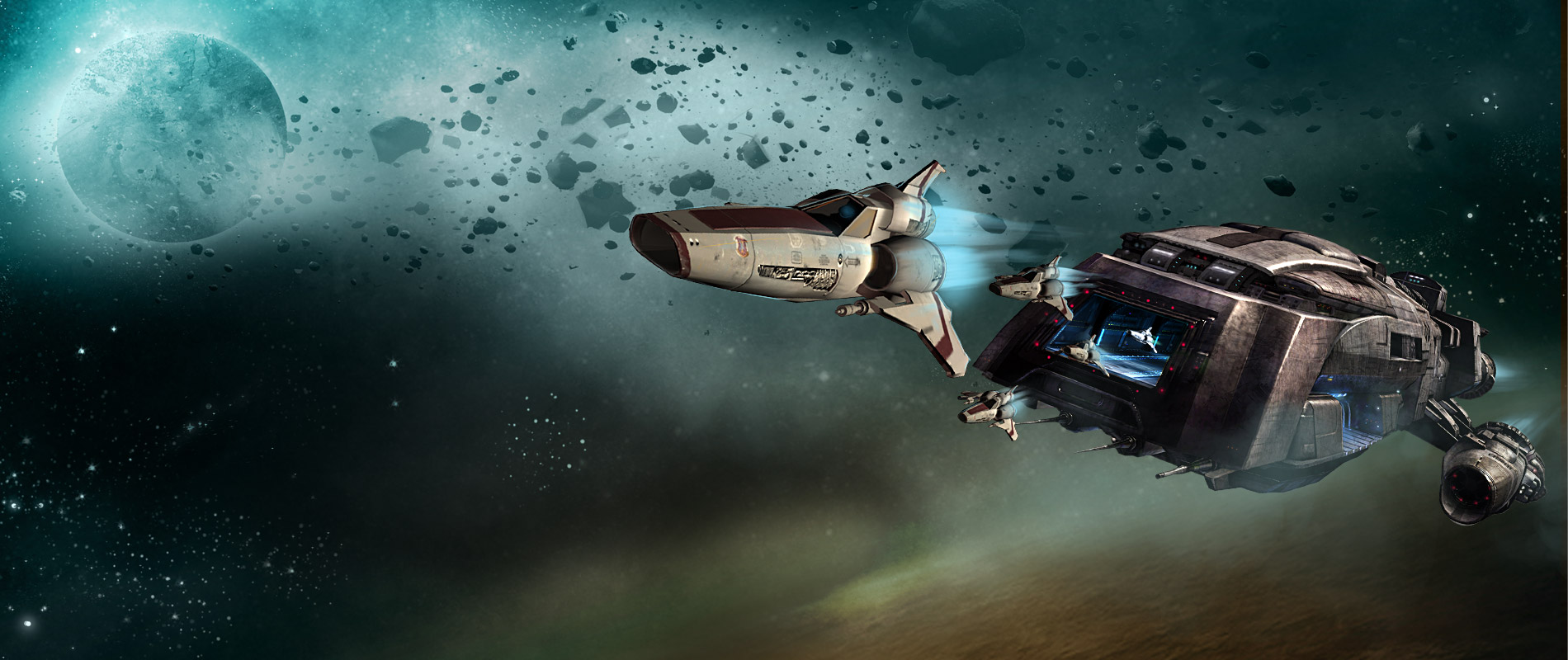 The 3D space-combat MMO based on the hit re-imagined TV series
Battlestar Galactica Online is a 3D space MMO based on the hit re-imagined TV show produced by SyFy and Universal. Players take on the role of either humans or Cylons and battle for vital resources in a remote sector of space.
Followers of the series are fanatical about the lore of the universe and therefore particular care had to be taken with character and ship likenesses. The game design team also worked incredibly closely with the writers of the show to create a permanent world within a 'linear story'
As Bigpoint's first foray into the licensed games sector, not only did this grant accessibility to a much loved universe on a constant basis, but also captivated a new wave of players who may never have tried online games before.